How to measure your wrist
HOW TO MEASURE YOUR WRIST
STEP ONE:
MEASURE AROUND YOUR WRIST WITH A FLEXIBLE MEASURING TAPE. 
TIP: IF YOU DON'T HAVE A FLEXIBLE MEASURING TAPE, SIMPLY USE A STRING OR PIECE OF PAPER AND THEN MEASURE THE LENGTH USING A ROLLER. 
ANOTHER GREAT TOOL IS YOUR SMARTPHONE'S BUILT IN MEASURING APP AVAILABLE ON IPHONE AND ANDROID DEVICES.
---
STEP TWO:
FIND YOUR DESIRED FIT BY TAKING YOUR WRIST MEASUREMENT AND ADD LENGTH FROM THE CHART BELOW FOR EITHER A SMALL (SNUG), MEDIUM (COMFORT) OR LARGE (LOOSE) FIT TO CALCULATE THE DESIRED BRACELET SIZE. 
---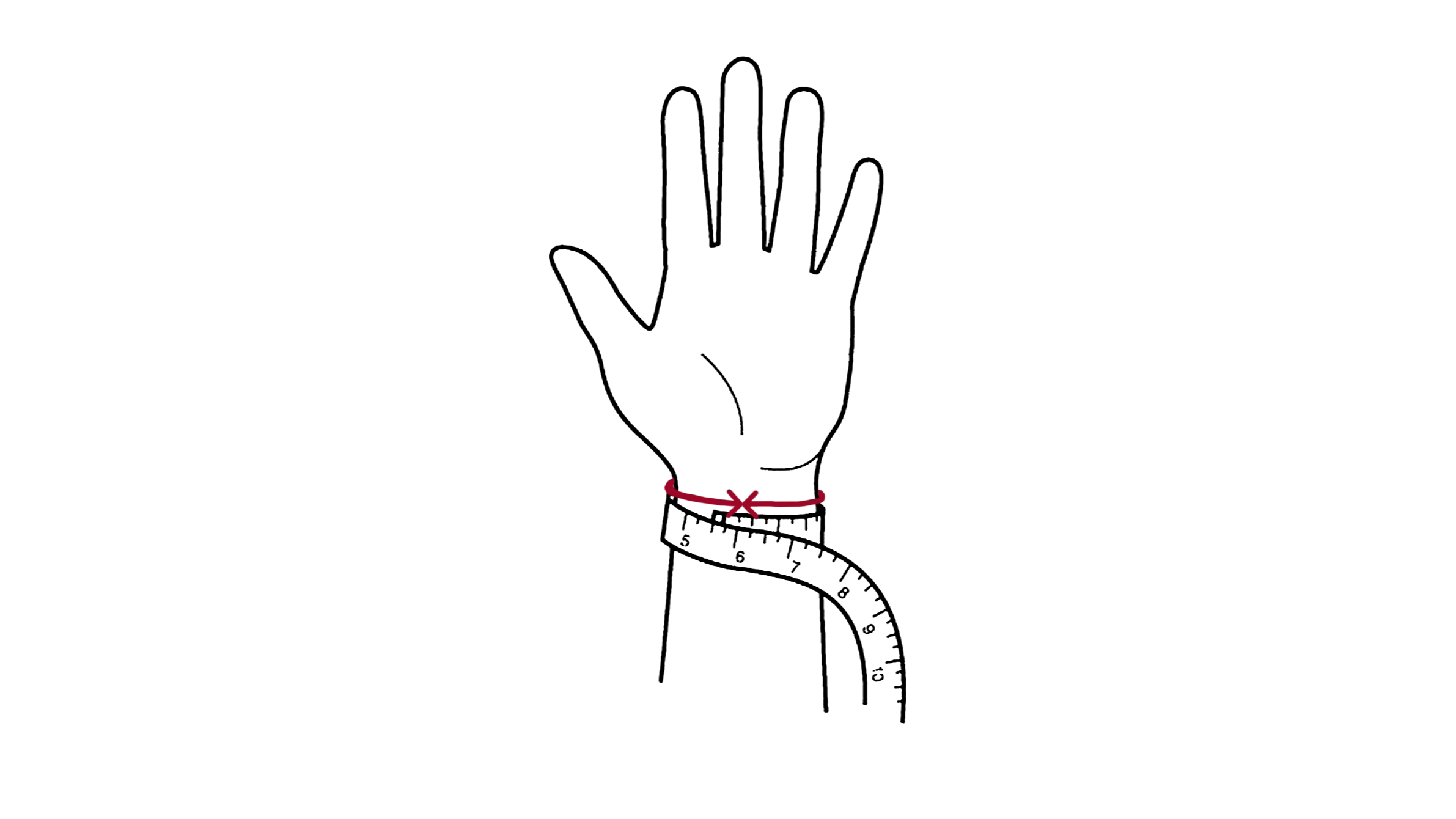 SMALL FIT - ADD 1/4" TO 1/2"
MEDIUM FIT - ADD 3/4" TO 1"
LARGE FIT - ADD 11/4"
---
WHETHER IT'S SNUG , COMFORT OR LOOSE FIT, WRIST SIZES AND INDIVIDUAL PREFERENCES VARY. COMFORT FIT IS THE MOST RECOMMENDED SIZE FIT FOR MOST BRACELETS IN GENERAL, HOWEVER SMALLER OR MORE DELICATE DESIGNS DO TEND TO HAVE A MORE SNUG FIT  WHILE THICKER ONE'S TEND TO HAVE A LOOSER FIT.